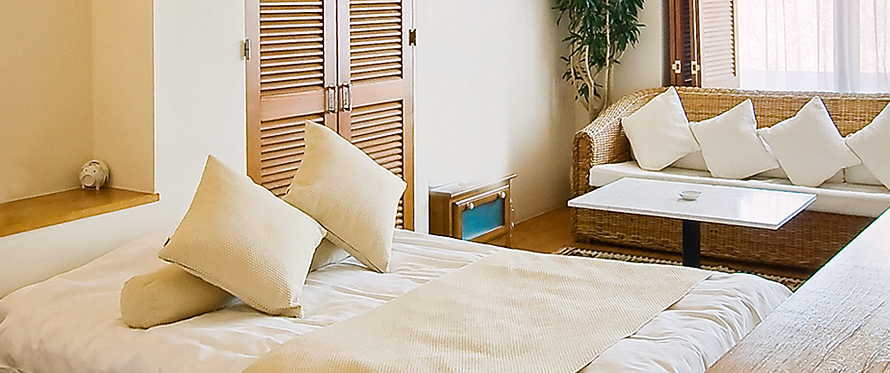 Interior—the each room has the different interior from each other's rooms.
The furniture is by "CASSINA" in Italy or the one made for Moana Coast in Bari.
Up to 5 persons can stay in the Moana room.
Recommend for staying with your family or friends.
The bedrooms are divided into first and second floor. (each room has two bed)
All room has its own Jacuzzi bath on the roof terrace.
※The bathroom and toilet are on the second floor only.
※Please call us if you book 5 persons. The extra bed is going to be prepared.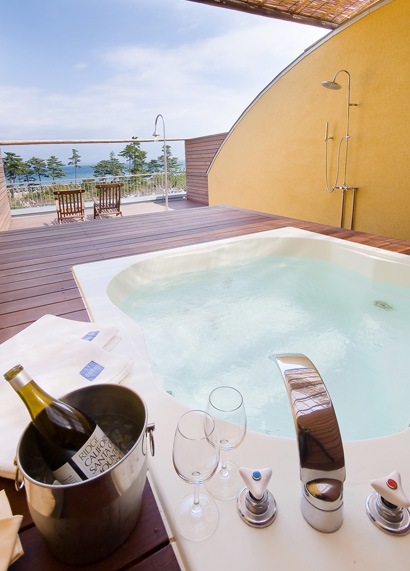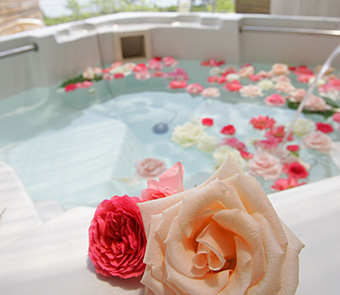 Enjoy bubble-bath…
Please spend your special time to see sky changing color in every moment.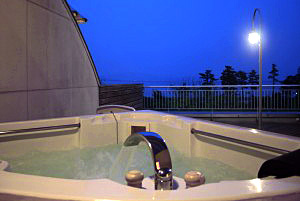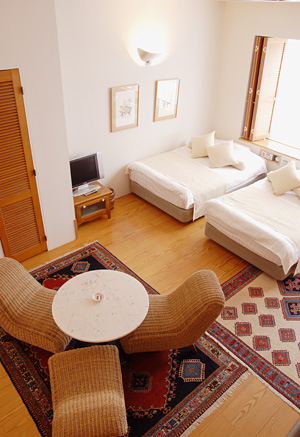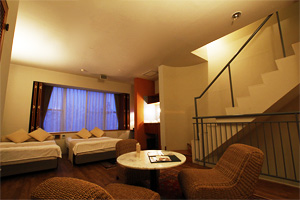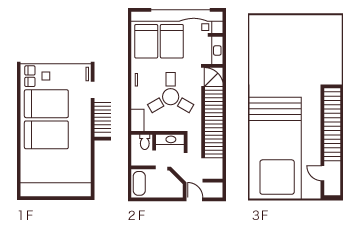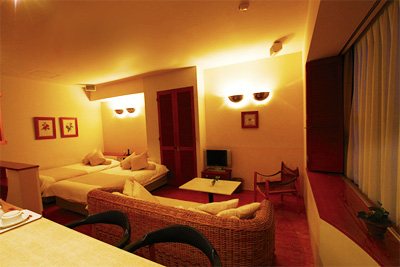 Counter cheers (Interdecor/LEONARD)
It is valuable model that out of market. In the past, those chairs were very expensive.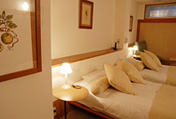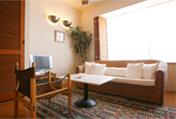 Wisteria Sofa for 3 persons (CASSINA)
It was unbelievable price, when the owner found it.
The wisteria was thought that cannot be in good condition longer, but still used even now, over 20 years.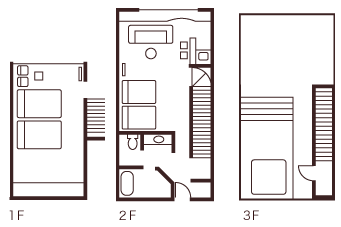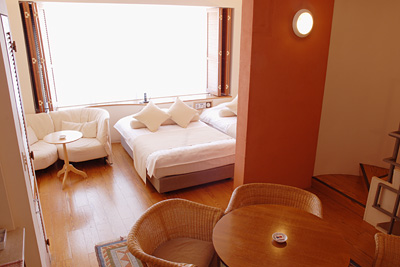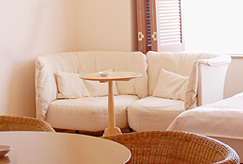 Sofa (Interdecor/Sampans)
The same cloth is out of market, but we change it to new similar one.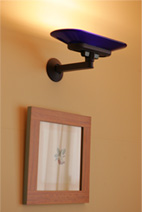 Flos/Jill Wall 1960 model
It's favorite one too, and used in the guest room and restaurant. The stocks are run out in Japan after the owner bought two lights to repair.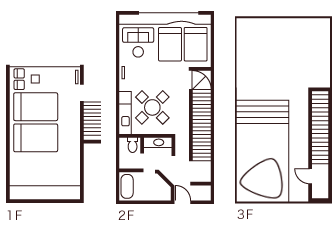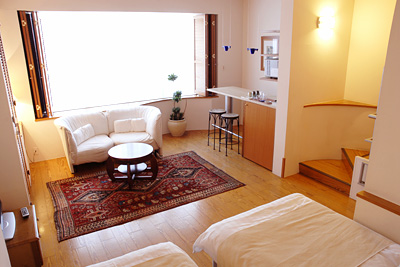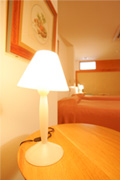 The lights in bed room in first floor is by FLOS/Miss Sissi Cute style and refined milky-white body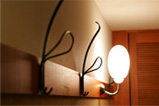 Making beautiful shadow Flos/Monni