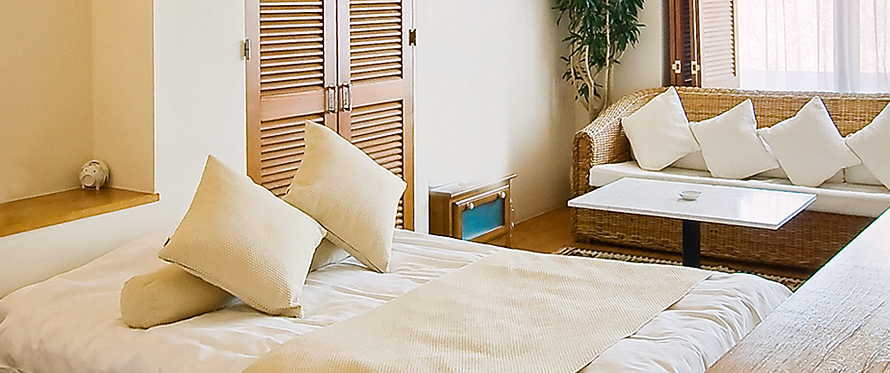 Interior—the each room has the different interior from each other's rooms.
The furniture is by "CASSINA" in Italy or the one made for Moana Coast in Bari.
Suite room is for 2 persons.
The bed room and living room are completely separated by first and second floors.
This large and luxury room will make you to feel in resort mood.
※ The bathroom and toilet are on the second floor only.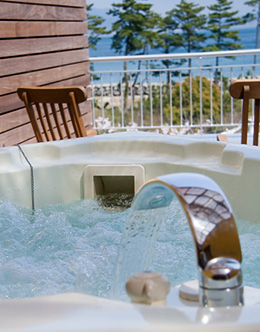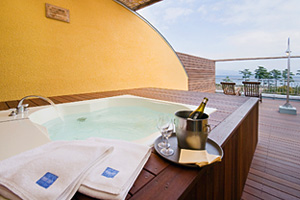 All rooms have a Jacuzzi bath on the roof terrace and you can see the beautiful sea with in the Jacuzzi bath.
Please enjoy to spend the private space with seeing the Seto Inland Sea.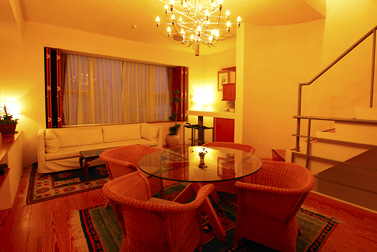 Chandelier Flos/2097, designed by Sarfatti in 1958 Glass table Interdecor/Vidun, designed by Vico Magistretti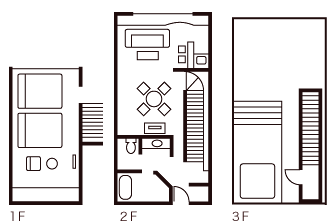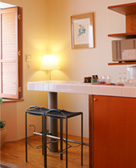 High counter cheirs made by Zeus in Roma but now they are not showed.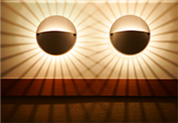 Making beautiful shadow Flos/Monni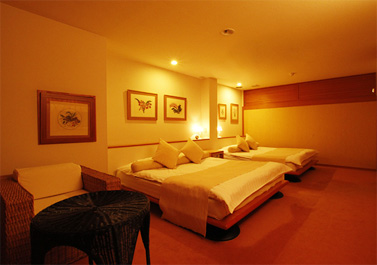 Side table by Gunther Lambert