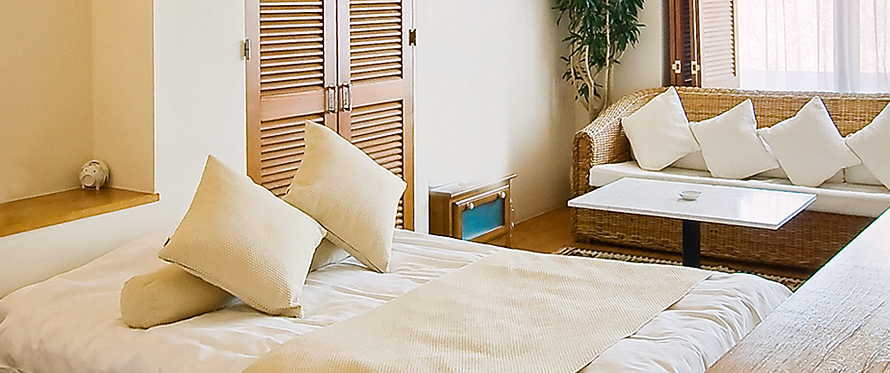 Interior—the each room has the different interior from each other's rooms.
The furniture is by "CASSINA" in Italy or the one made for Moana Coast in Bari.
Standard room is for 2 ~ 3 persons.
Although the living space and the bed room are integrated, it's large enough for relaxing.
Spend a vacation with insistence furniture in the guest room.
※Add one more bed in the bed room when you book for 3 persons with the standard room.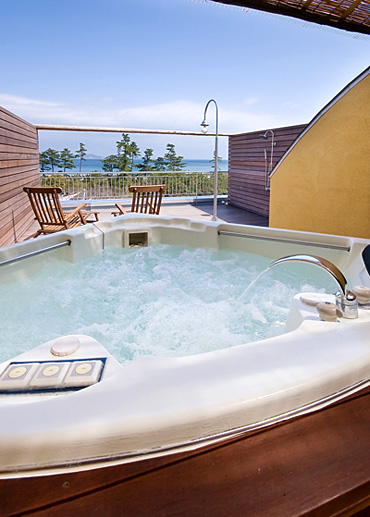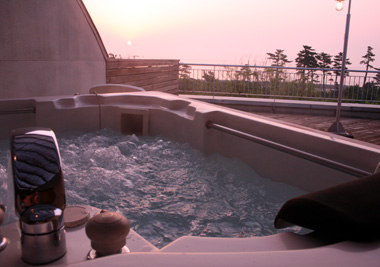 You can see the Naruto strait on the roof terrace.
Please enjoy the Jacuzzi bath time with the view of ocean which changes its colors by seasons and feel ocean breeze.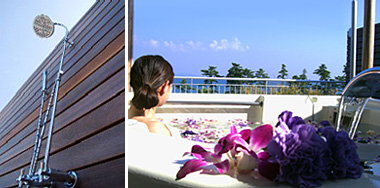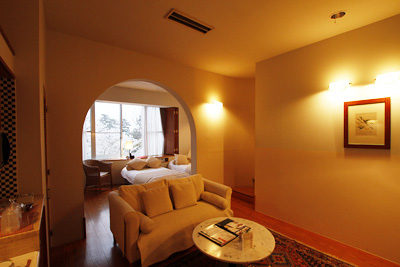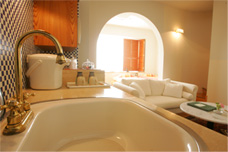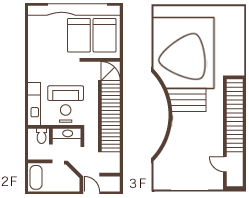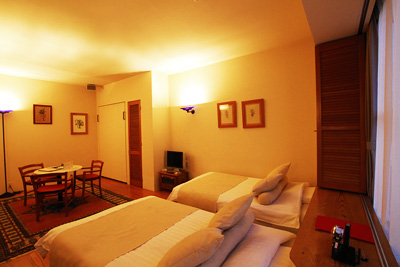 (Interdecor/Marocca)
Although the seats were changed often, the wood arms are good vintage.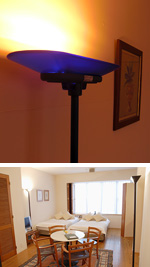 Floss from Italy (Jill)
Self-standing light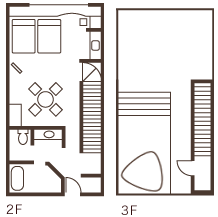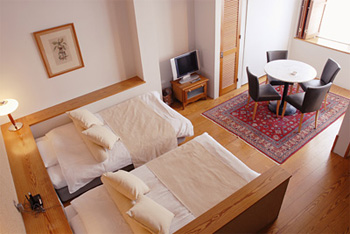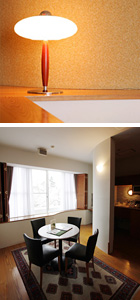 It is too hard to get recently.
The lights are the one of "ABiTA".