The room type is duplex style as the Moana's rooms are.Every room has a Jacuzzi bath inside, so you are available to enjoy it even rainy day. You can see the sunset beyond the mountain in the bath room. At the second floor, there are a Hollywood twin bed (two twin beds placed side-by-side, about as large as one king bed) and a large powder space. You can relax like you are at home.
※The beds can be separated, so if you need them to be separated, please order in advance.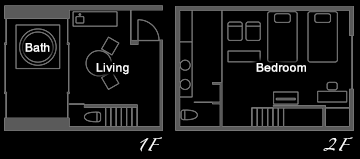 The double bed (made by "Simmons") is large enough for 2 persons. More, the corner sofa (made by "Cassina") and furniture are chic color. We prepare a balcony on the second floor only for villa double room, and there is the Jacuzzi bath on the first floor, so you can use it anytime you want. Please feel relaxation and forget about your busy daily life.

Light

The lights are small to feel the sunlight in the evening from the window.
Please see the mountain in the twilight time and the starry sky under the moon light.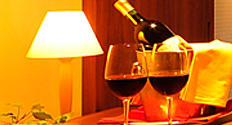 Bath goods

Shampoo and soap are by CALI (Natural skin care)
It's gentle on the skin and it is enough to use at the top resort hotels and suite room of hospital in all over the world.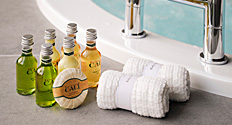 Music

Every room has a loudspeaker of BOSE. It's famous for deep bass and producing a romantic atmosphere.
You are available to enjoy Jacuzzi bath with listening your favorite CD. And if you have a Bluetooth device, you can listen to your music in your device.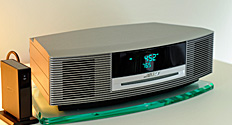 Hand Dryer

Nanospa - You can give your hair treatment and use hot air and cold air. Every room has this dryer. It's popular for woman to use simply and it is high quality.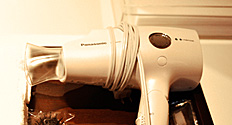 Coffee Machine

You can extract coffee and tea every time whenever you want with the coffee machine in the room.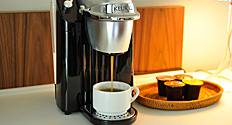 Cup of Otaniyaki

Otaniyaki ― It's traditional handwork in Otani, Naruto. Local maker "Sueki" made original cups for Villa Bel Tramonto. And every cup has different expression from each other because they are all handmade.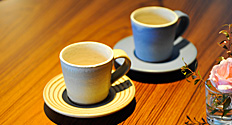 The bedding (bathrobe and pajamas)

We promise you will have good sleeping with "Xinjiang Cotton" ― the best of wool in England.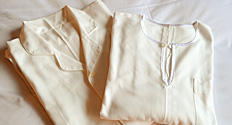 Bed and Sheet

Provide Simmons beds for all guest rooms, and using top class wool of England Kingdom for bed pad.
Low and high rebounding pillow are prepared on the bed. The sheet made of "Xinjiang Cotton", the top quality cotton in the world.

Bath room

It is rare in Japan to have a big rain-shower.
The bath has a massage function, so you can spend relaxing time in the bath with the view of Japanese garden and beautiful sunset.

*Facilities of Villa Bel Tramonto

Jacuzzi bath/ Toilet(on every floor)/ Refrigerator/ Air conditioner (on every floor)/ TV /hair dryer/
Loud-speaker BOSE / coffee machine / free Wi-Hi (※bring your PC) / Bath towels / Bathrobes / Pajamas /
Toothbrushes / Hair-brush / Shower cap / Shaver / Rolling pins / Shampoo / Hair-conditioner / Body soap / Solid soap